Iron FX is a foreign exchange broker, with multiple tradable assets and 10 trading platforms. The categories of assets you can access on the platform are metals, commodity, Forex, cryptocurrency, futures, indices, and shares.
The Iron FX broker is based in Cyprus, but has offices in, London, Sydney and Johannesburg.
Interestingly, Iron FX offers services to over 180 countries and clients support in 30 languages.
To assist in proper market analysis, investors and visitors to of Iron FX website are presented with up-to-date news feed relating to various assets.
Additionally, Iron FX offers CFD contracts that allow investors to hold assets in their accounts and trade them without owning the assets. It is a great way to make money, but it's very risky. Investors are warned of the risk of selecting the CFD trading option before they start trading.
All that said, should you use Iron FX as your preferred Forex broker?
Quick Overview of Iron FX:
Name: Iron FX www.ironfx.com
Opened: 2010
Regulation: CySEC, FCA, FSCA, ASIC
Minimum deposits: $100
Fees: Iron Fx obtain their fees from bid/ask commission and spread
Platforms: Meta trader 4, Webtrader, Multi-terminal, and PMAM
Most used payment Method: EUR, USD, GBP, CHF, JPY, PLN, CZK, HUF, AUD, RUB, BTC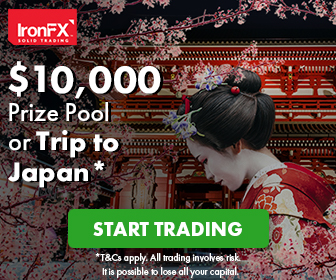 Iron FX features:
The Iron FX features: –
A VPS hosting – Iron FX is probably one of the few broker that provides their customers with VPS hosting options at zero cost.
For those who don't know, VPS means a virtual private server. It is called private because it protects websites from the public.
It is, in other words, a premium private hosting package. You don't have to pay for another website hosting service ever again; Iron FX now has you covered.
By registering and funding your real account you get a get 2 GB Ram, 30 GB HDD storage, dedicated IP and many other features for free. What a way to enjoy super-fast, reliable, and flexible hosting service at no cost.
Forex experts: 
Another interesting feature of this broker is they have Forex experts and trading team with many years of experience to guide new traders.
The team is indeed very precious because they are seasoned risk management professionals, market evaluators and experts in providing a business solution.
With this arsenals of professionals on-board, you are sure of having the best financial advice and trading experience. This is probably why the broker has recorded a super-fast development in a short time, having over 1.2 million trading retail clients worldwide in just under 10 years.
Is it safe to Trade with Iron FX?
Since Iron FX is regulated by FCA, ASIC, FSCA and CySEC; I'd say it is safe, yet I still maintain, shop around for better brokers.
Notwithstanding its membership with all these regulatory bodies, Iron FX has in the past been on the wrong side of the law battling IB's clients and regulators at different levels.
The most fresh incidents are of 2015 when Chinese IB's and 160 clients took the broker to a Cyprus court for allegedly holding their withdrawals totaling $1.25 million with no specific reason.
Again, in 2018 another group of Chinese traders, this time 93 made claims that Iron FX had refused to honor their withdrawal requests. Interestingly, they all withdrew their claims on that same day. What happened, no one knows.
Iron Fx Trading platforms:
While Iron Fx adopts general trading platform standards like MT4 from metaquotes and other 10 platforms for a secure trading, you could still access the platform via a web trader.
The trading platform can be accessed with Windows, Mac, Android, and iOS devices. Iron FX offer clients PMAM or Personal multi-account manager application package that allows the investors to manage their risk effectively.
Account spread:
Iron FX offer live floating spread, live fixed spread, live zero fixed spread, and STP/ECN spread. The elements of the spread are clearly stated on their website.
8 Reasons why Iron FX could be your preferred broker:
They take their corporate responsibility to heart:
Every established company should participate in social responsibility as a way of displaying care for clients and non-clients.
Iron FX has been sponsoring racing events consistently over the years.
What does this info mean to you?
It means that the company is established, recognized by the society where they are incorporated, cares about their clients and people around them, has a mission of market dominance and sustenance.
A competitive trading condition that is comparable to their competition.

Flexible leverage and tight spread
Iron FX offer 4 account types: micro, premium, VIP, zero/fixed account types. The minimum deposit offer micro is $100; premium is $1000; $10,000 for VIP; and $500 for zero fixed account type.
Iron FX charges zero commission for all account types except zero fixed
The have won numerous prestigious International Industry Award
They have been consistent in delivering high-quality services to their clients since 2010.
Iron FX provides investors the opportunity to learn and gain trading experience through a demo trading account where virtual and not live account is used for trading different assets.
Conclusion
Iron FX broker is an established international trading company offering excellent service to clients since 2010.
Headquartered in Cyprus, Iron FX operates from other countries like London, Johannesburg, and Sydney.
Investors with Iron FX enjoy commission-free trades on micro, premium and VIP accounts.
Although they have laudable and verifiable qualities, traders are advised to conduct their due diligence before investing in any FX broker.
More Broker Reviews
Expert Option | Start Trading With $1 Only | Minimum Deposit $10
XM Forex Broker Review | Start Trading With $5 Only
Between XM Forex And Broker X, Which Broker is Best for 2020?